Z7_NOG4HK82096I106ID7C495G8C0
Z7_NOG4HK82096I106ID7C495G8C2
INVESTOR RELATIONS
General information
A letter from our Director of Finance
On behalf of Gentera and its companies, I thank you for your interest in knowing our results in detail.
Our story begins in 1990, with the purpose of bringing development opportunities to women at the base of the pyramid who have a productive activity.
Today, we work for financial inclusion in Mexico and Peru, serving the underserved segment through the companies that are part of Gentera: Compartamos Banco, Compartamos Financiera, Yastás, Aterna, ConCrédito and Fundación Compartamos, always with the person at the center of our actions.
The financial solutions that Gentera offers today are credits, savings, insurance and payment channels, accompanied by financial education and customer protection, with the objective of improving people's quality of life and development opportunities, generating shared value.
Since April 2007, the date on which Compartamos Banco, today Gentera, was listed on the Mexican Stock Exchange, we offer our investors, through different media, timely and transparent information on the operations and finances of the company, always providing transparency to our interest groups.
At Gentera we are committed to providing quality services and warmth to our clients and shareholders.
Thank you very much.
Mario Ignacio Langarica Ávila,
Executive Director of Finance | Gentera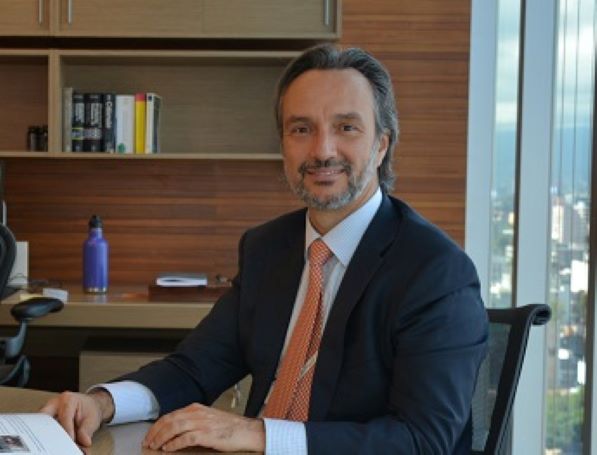 Leading indicators
Second quarter 2023 (represented in millions of pesos).

60,569
Operating portfolio

1,350
Net profit

32.32%
Csapitalization index

30.8%
Net interest margin

3.29%
Past due portfolio
Upcoming events and presentations
Press release & conference call

3Q23
Press release: Wednesday, October 25th
Conference Call: Thursday, October 26th

Conference Call Invitation 3th quarter 2023.

More information

July 26rd, 2023

Quarterly results (2nd quarter 2023).

Webcast sign

Schedule of events

June 20-22: JP Morgan Mexican Opportunities Conference (Mexico City).
See all upcoming events
For more information, contact
Signup in our distribution list
Go to the top