Integrity Policy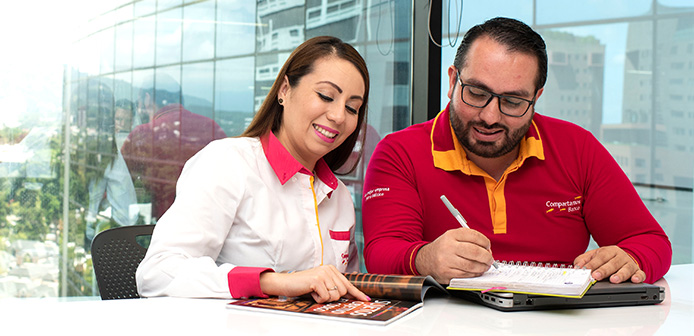 Organization and Procedures Manual
At Genera we have an Organization and Procedures Manual which draws the line about the functions and responsibilities of each area. We have a structure that is annually approved by the Board of Directors and stored in our ADN, our ERP software, with the organization chart, different areas details, its structures and positions descriptions with their own objectives, chains of command and leadership. This information brings clarity and transparency to the institution and contributes to its proper operation.

Code of Ethics and Conduct
We have a Code of Ethics and Conducts for employees, suppliers and benefited civil organizations that are annually revised by the Audit Committee and the Board of Directors. In them, our Philosophy is contained, which is our differentiator, as well as the rules of conduct that guide our actions together within the complaint mechanisms. Check our Code of Ethics and Conduct

Control systems, surveillance and Audit
We guaranteed Gentera's integrity through:
• Audit Committee
• Internal Audit area
• Internal Control and Compliance area
• Annual revisions to our Control System by external auditors

For more information, we invite you to read our Annual and Sustainability Report 2020, Sustainability chapter, Corporate Governance section.

Complaint's Mechanisms
At Gentera we have different complaint mechanisms (email, phone line and a transparency mailbox) that guarantee the confidentiality and integrity of the complainants.
In addition we have an Honor Commission that takes care of the following up on complaints received to the Code of Ethics and Conduct. We also have a Fraud and Detection and Monitoring area, as well as a Fraud Prevention ara. Code of Ethics and Conduct.

Systems and processes of training and integrity training
We keep up-to-date through mandatory annual certifications and recertification in terms of:
• Code of Ethics and Conduct
• Prevention of money laundering and terrorist financing
• Information privacy
• Update of personal information in matters of conflict of interests


Human Resources Policies
We count on processes to attract, evaluate and select talent according to the principles of honesty, integrity, respect and non-discrimination. We carry out interviews, exams and evaluations to each candidate to ensure that it is the talent we are looking for. We verify personal and labor references and validate in the Control Lists.

We have a network of internal media that allow us to be in constant communication with our employees. One of the values of Gentera is responsibility; where mistakes are not penalized but to cover them is. We annually recognize employees who live the values of the institution through an in-house award (Abrazo Gentera)

Mechanisms to ensure transparency and publicity of our interests
We are a public company and therefor every three months we comply with the disclosure requirements of information that the stock market establishes.
Employees and suppliers declare the relationships that could generate conflict of interests.