Financial Education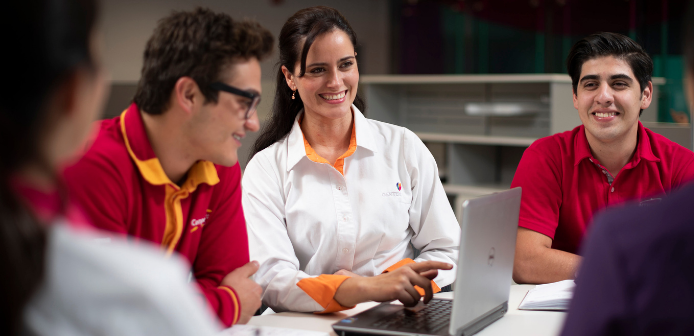 At Gentera we work for financial inclusion, one of its essential attributes is financial education, which is why, through different actions and communication channels, we offer information to our main audiences: clients, employees and the community, on personal finance issues and in the use of financial services.

Our objective is to contribute to the generation of financial capabilities with strategies that provide useful and timely information for financial decision-making, the good administration of resources and the responsible use of financial services.

Actions with our clients

We generate relevant content for financial health, related to budget issues, savings, over-indebtedness, familiarization with the Credit Bureau, prevention and business finance. All this information is distributed on our social media, website and blog.

In recent years, at the "Encuentros de Comité", an event where we bring together clients of Crédito Mujer and Crédito Comerciante from Compartamos Banco, we have provided a space for training through conferences and talks on financial education.

We offer content through our digital media and social media, such as "Historias de bolsillo"; animated series that narrates the situations that an entrepreneur and his family go through to get ahead.

Actions with our employees

In congruence with the responsibility we have with the community and clients, we train our employees from the moment they start working with us in financial education, through institutional online courses.

We offer information to all the employees of our companies for the management of their family finances and the formation of a financial culture. This information is offered through our digital media, throughout different stages of the trajectory of each employee.

Moreover, we hold contests, quizzes, and work in alliances with institutions to disseminate information, in order to promote the financial health of our employees.

Actions with the community

Since 2013, Compartamos Banco has participated in the "National Financial Education Week", an event organized by the Government of Mexico, to sensitize the population about the importance of developing sufficient financial capacities, to manage and make the best use of their resources.

Likewise, we participate in the initiative from Asociación de Bancos de México, "Savings Day", which consists of the visit of our staff to primary schools in vulnerable communities to share during one day, adequate financial education content for children, through playful activities.

Internally, we design and offer personal finance courses, divided by type of audience; children, adolescents and adults, so that, according to their life context, each person can have the necessary tools to make responsible and informed financial decisions. Likewise, we make alliances with different organizations to share personal finance information.

We invite you to check out the financial education blog, developed by Compartamos Banco, click here.